Adult Mardi Gras Festival and Parade
February 22, 2020
5:30 pm - 9:00 pm

Corner House Cafe at Summers Corner
1609 Beech Hill Road, Summerville SC 29485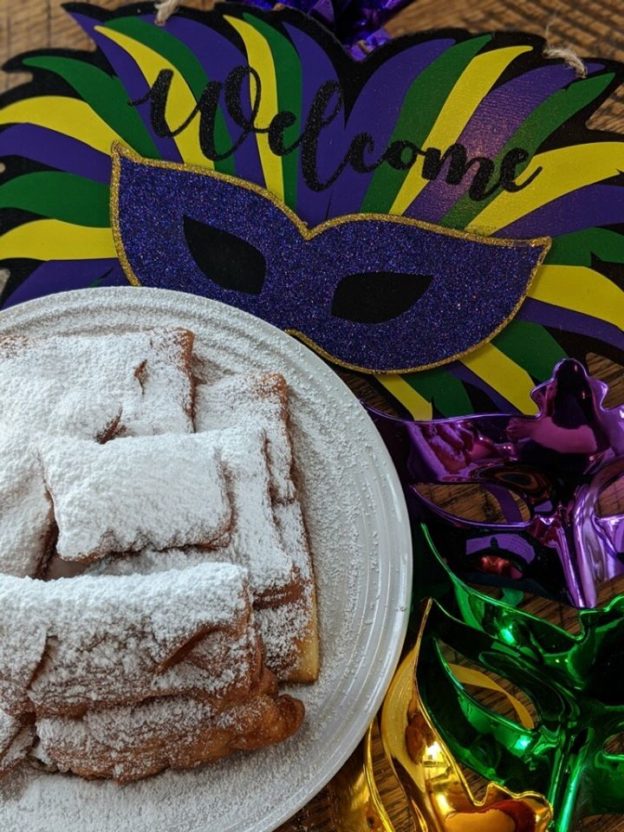 "Laissez les bons temps rouler!" or "Let the good times roll!" The evening kicks off with a Mardi Gras parade around the The Village in Summers Corner. If you have a golf cart, decorate it and join the parade route! Our very own Queen of Mardi Gras and The Ashley Ridge Color Guard team will lead the parade around our beautiful community.
Then, meet us back at the cafe for dinner and jazz music for the rest of the night!
-Menu-
Jambalaya
Plain- $8
Add protein (shrimp, sausage or chicken) $2/each
All three protein options $5
King cakes- $3.00/slice
Whole king cake $20 (must preorder by 2/14 )
Beignets (Donut of Louisiana) $5 for three
We will have a taco truck outside for the evening as well if jambalaya isn't your jam!
Enter our mask contest… Home-made or store-bought are welcome! Winner will receive a pretty awesome prize, so don't miss out! The cafe will also provide masks and beads for all.