Why you should use a real estate agent when buying new construction
11.15.2017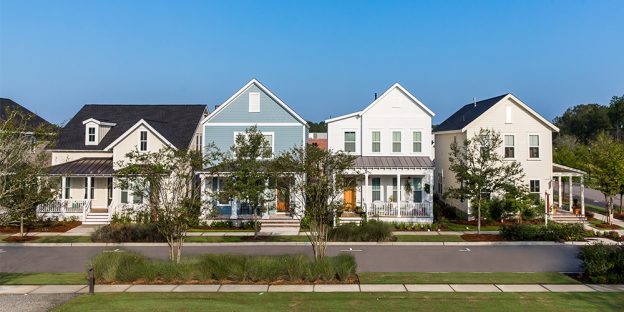 Buying a new home is a big, emotional investment. That's because, for most, it's about more the four walls and a roof. Home is where your life happens. Where you might spend your first night as a family of three. Where your child will take their first steps, say their first words. It's where you'll celebrate your big promotion. Or maybe it's just where you'll take a long bath at the end of a hectic day then curl up on the couch with a good book.
Whatever home means to you, buying a new one always starts at the same place: with LOTS of questions. And we want your path to easy-living in your dream home to be as smooth as possible. That's why we recommend hiring a real estate agent. Below, three big reasons you want an agent on your team.
An agent is your advocate. Licensed real estate agents are bound by license law to act in your best interest. That means doing what's best for you – finding a perfect home, in the perfect neighborhood, at the perfect price – is their top priority. During the home building process, several stages require decisions and inspections, and you'll be glad your agent is by your side to educate and support you throughout the process. Your agent can also act as a liaison to your insurance company, mortgage company, and the builder's agent. This is particularly helpful if you're relocating to a new area; he or she can be your eyes and ears on the ground.
Agents know the language. Colonial or arts and crafts? Casement or fixed windows? What about transoms? Sidelights? Real estate has its own language that agents are thoroughly versed in. So, as you peruse floorplans and consider upgrades, locations and lots, your agent be able to help you make the right decisions and negotiate the best prices.
Contracts and negotiations. Buying a new home always comes with a load of paperwork, much of it complex and confusing. A real estate agent knows all the technicalities – all the forms, disclosures, reports, and other ever-changing documents that have to be signed, sealed, and delivered in order to call your new home your own. You can rely on an agent to get the forms completed correctly and on time. Just sign on the dotted line!
The Charleston region is flush with talented agents. Our tip for selecting the best one? Ask around! Word-of-mouth is always the best endorsement. Then, bring him or her by Summers Corner to start your home search. We know we have just what you're looking for – from dozens of move-in ready homes to floorplans that are as customizable as they are unique. Come see!