Transplanting Roots – new traditions, rich in flavor and full of memories
11.24.2015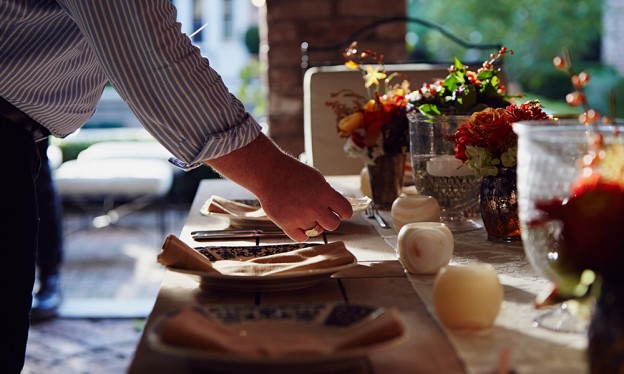 Thanksgiving, a time for family and friends to gather over a delicious meal of tradition, heritage and fellowship.
It's a time when you feel inspired to invite new neighbors to your table.
A time when friends without family nearby become a part of your own.
A time when your best friend's shepherd's pie and your new neighbor's manicotti make it next to your Polish sausage and your new found love, southern sweet potato soufflé.
Memories baked into every dish.
The beauty of moving to a town like Summerville is the warmth and hospitality that make you feel at home from the moment you arrive.
It's a community of long-time Summervillians, recent transplants from up North, those serving in the military and young couples raising kids in one of the state's best school districts.
Holidays in the Lowcountry bond the community and instill a sense of belonging… no matter your roots.
Whatever your Thanksgiving traditions, may this year's be grounded in the Lowcountry spirit of gratitude, hospitality, and the kind of food that nourishes the body and the soul.
Happy Thanksgiving.