The simple joys of Market Sunday
06.29.2016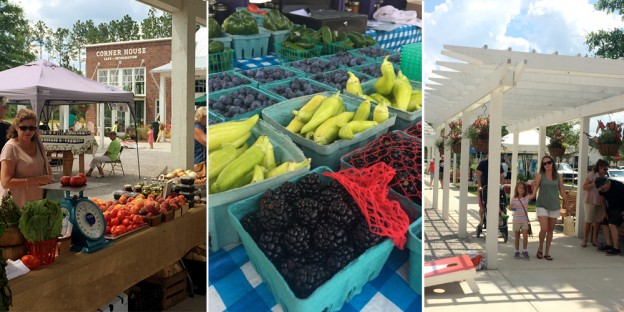 There's a simple, shared delight that emanates through a busy farmer's market. It's a place where the day slows down just a little. Where you find yourself really admiring the soft, fuzzy flesh of a ripe peach. Something you just wouldn't do in a bright, crowded grocery store.
There's a certain gratification in shaking the hand of the woman who so ardently and expertly grew the food that will nourish your loved ones. Grown in soil just minutes from your home.
Perhaps that's because there is something real about the homegrown. The handmade. The homemade. The not-machine processed. Food just tastes better.
This past weekend we were overjoyed to see one of our gathering spaces, The Commons, embody the spirit of a community farmer's market with our very first Market Sunday. Hundreds of community members came out to purchase the very best in produce and homemade goods from local vendors.
There were ruby red tomatoes and blueberry pies, soaps that smelled almost too good to use, heartfully grown plants, and kettle corn so sweet and crisp, you were lucky if any made it home.
Our first Market Sunday was such a blooming success that we can hardly for the next! Mark your calendars for July 24th and August 28th and start your shopping list. See you there.