The East Edisto Conservancy
02.26.2016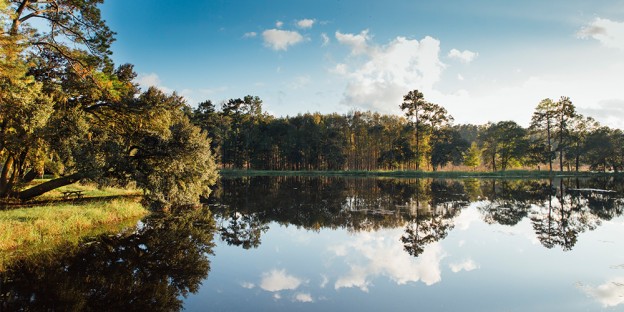 At Summers Corner, we know that Mother Nature makes the best neighbor. That's why we're so pleased to tell you about the East Edisto Conservancy.
WestRock, the developer of Summers Corner, recently unveiled the final touches on its regional vision plan for East Edisto, a 72,000-acre, 19-mile long swath of land running from Summerville to Hollywood and spanning the area from the Edisto River to Highway 165.
But to us, and many in the region, the land is more than just geography on a map. It's a pristine, unspoiled piece of Lowcountry. It's a spectacular setting of fresh water lakes, marsh and pine forests rich in history, natural resources, and wildlife. And now, the land will be protected in perpetuity.
WestRock has formed The East Edisto Conservancy to manage and fund the ongoing conservation and protection of more than 53,000 acres of land. The restrictions assure no development will occur along the Edisto River, the longest free-flowing blackwater river in U.S., and that the remainder of the land is restricted to very low rural densities, limiting the number of homes that can be built and creating a permanently rural landscape.
The East Edisto region creates a bridge between the ACE Basin and the Ashley River Historic District. The ACE Basin area covers 217,000 acres of South Carolina Coastal Plain, extending from Edisto Beach to Orangeburg and Bamberg.
On the opposite side of East Edisto lays the Ashley River Historic District, a culturally significant landscape, bounded by the Ashley River, the Ashley-Stono Canal and a network of roads, that includes Magnolia Plantation, Drayton Hall, and Middleton Place.
Together, these protected areas enrich the lives of people who live, work, and visit the Charleston region. They bring them into closer connection with the natural beauty and living history of this extraordinary place.
And we think they make perfect neighbors for Summers Corner.