Sweet, southern signs of fall
09.03.2015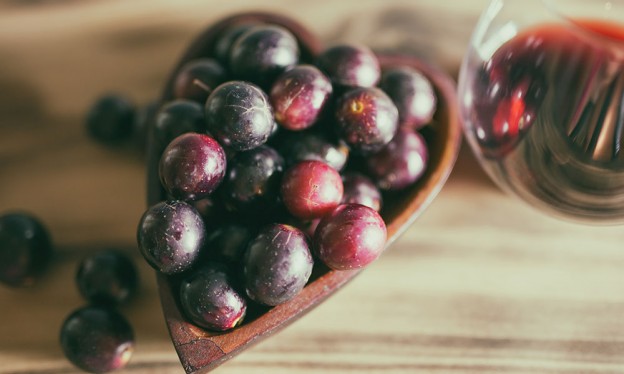 If I could close my eyes and taste a southern summer, from the blazing hot sun beating on the sandy soil to the steamy, dew dripped mornings, to the late afternoon thunderstorms in August, the flavor for all of those things would be muscadine.
Unlike their far distant Yankee cousins, muscadines are a thick skinned native variety of grape, now widely cultivated.  Just when you think the long hot summer has cooked every living plant, muscadines, ripen in full bounty, reminding us not to give up hope, for despite the blazing heat, good things are right around the corner.
All things "fall" in the south begin with the ripening of the muscadine:  school starts, deer season opens, football practice begins, and the occasional cool morning is coming soon.
So head on out to your local farmers' market and see if you're lucky enough to score this sweet treat. Close your eyes, pop the skin in your front teeth, and dream about what's ahead.
//Jennifer Howard