Summerville, South Carolina: The Birthplace of Sweet Tea
11.06.2014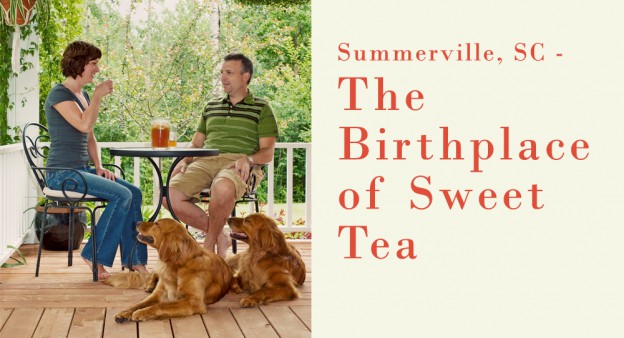 Fried chicken and collards. Magnolias trees and azalea blooms. Y'all and yes ma'am and genuine, shirt-off-their-backs hospitality. Among the things that bring to mind a quintessential southern town, there's one that seems to outpace the rest, time and time again: a tall, ice cold glass of sweet tea.
It all started in the 1700s when a French explorer and botanist arrived in Charleston with our country's first tea plant. Put in the ground in the land now known as Middleton Place Plantation, the crop struggled to thrive in our environment. A determined and wealthy philanthropist by the name of Dr. Charles Shepard eventually discovered the right blend of climate and care that allowed the plant to thrive, and established Pinehurst Tea Plantation in Summerville, which we know credit as the first commercial tea plantation (and is now known as The Charleston Tea Plantation).
Shepard's tea popularized the way most American's enjoy their tea these days – iced and sweet – and started a tradition that has given rise to the symbol of the south.
And it all started right here in Summerville.
To read a more thorough history of Summerville's path towards the birthplace of sweet tea, check out the full article in Azalea Magazine.