Splendid Thanksgiving Table Décor
November 22, 2015
1:00 pm - 3:00 pm

Corner House Cafe
1609 Beech Hill Road, Summerville, SC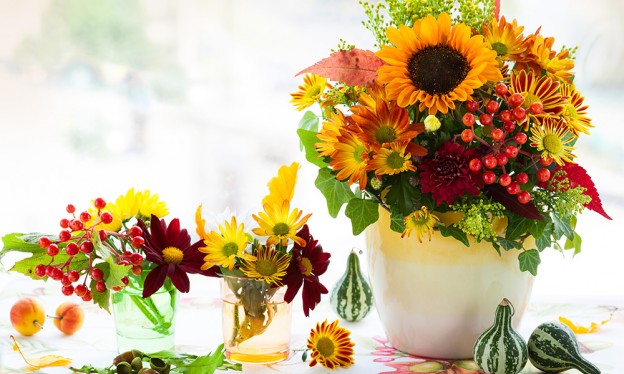 The delight of catching up friends and family. The smell of sage and cinnamon. The taste of perfectly basted turkey and homemade pecan pie (topped with a cool dollop of whipped cream). Thanksgiving is a true feast for the senses. This year, treat your loved ones to something splendid for the eyes, too.
Join us Sunday, November 22 for a DIY workshop with local floral designer Heidi Inabinet from On a Limb Floral Design. She'll walk us through creating beautiful Thanksgiving centerpieces using seasonal flowers, foraged items and floral foam.
Let's set the scene for a perfect Thanksgiving. There's so much to be thankful for!
The workshop will take place at the Corner House Café at Summers Corner. The program is $15. Phone 843.377.8844 to reserve a spot; space is limited. Participants are encouraged to bring their own container (maximum 8" in diameter or length) and floral scissors or knives, and any items from their garden or outdoors they'd like to incorporate.