Southern New Year's traditions: Black-eyed peas, greens, and cornbread
12.22.2017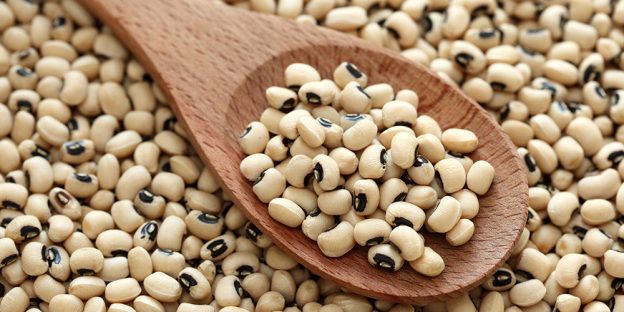 A new year. A fresh start. A clean slate. Near Year's Day marks the end of the holiday season, but the beginning of a bright new year. It may not be surprising that, in the south, we like to kick things off with food!
They say what you eat on New Year's Day could bring good luck in the coming year. Another old adage instructs one to "eat poor on New Year's, and eat fat the rest of the year," hence the traditionally affordable ingredients in the foods eaten on January 1. Below, three to bring you prosperity in 2018 – which also happen to be yummy southern staples!
Black-eyed peas. The origin of the tradition of eating black-eyed peas on New Year's Day is debated, but most agree the "reason" for eating them is to bring fortune. Said to represent coins, black-eyed peas are most often cooked with stock and ham hock until tender, but you can mix it up by frying or roasting the peas. For extra luck, throw a coin into the pot. Whoever finds it in their bowl will have the most successful year. For your best chances at a prosperous new year, one is to eat exactly 365 peas – no more, no less!
Collard greens. Collards are a year-round love in the Lowcountry, but like black-eyed peas, we eat them on New Year's Day with purpose. Why? The reasons is in the color: eat plenty of greens to keep plenty of green in your wallet all year long.
Cornbread. There's nothing like golden yellow cornbread fresh out of the oven, no matter the day. Pair a few buttery pieces with your black-eyed peas and greens for a complete and filling meal. Like collards, the cornbread's golden color is said to bring you wealth and good fortune.
So there you have it. The three dishes you'll need to gobble up on January 1 to ensure a prosperous 2018. Whether the meal really brings luck, prosperity and fortune, we can't say. But we can promise it's a delicious and hearty meal to start the New Year! Cheers to 2018!
Join our Summerville, SC new homes community and get to know all our southern traditions. Learn more about living at Summers Corner, then plan a visit.