Proud, honored, thrilled: Summers Corner is Charleston's Best New Community!
11.11.2016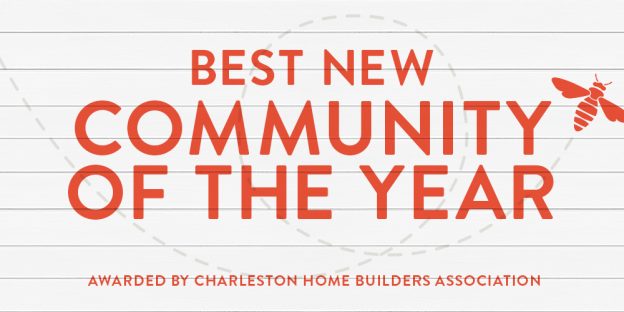 We started Summers Corner with a simple idea: getting back to our roots (literally and figuratively). Reconnecting with nature and each other. Finding the joy in what really, truly matters. And we had a hunch others were feeling the same kind of way. Since then, we've watched our fresh, unfiltered interpretation of Lowcountry life resonate with neighbors, friends, and dozens of new homeowners. And now, we are thrilled to be recognized for our efforts: Summers Corner has been awarded a PRISM award for Best New Community by the Charleston Home Builders Association!
Each year, Charleston Home Builders Association (CHBA) acknowledges excellence in the field of sales, marketing, construction, and promotion of new homes in greater Charleston.
As if that wasn't exciting enough, Corner House Café was also awarded Best Sales and Information Center! Here, you'll find fresh fare inspired by seasonal ingredients, local sources and the incomparable flavor of the Lowcountry, along with all the information you need to make Summers Corner your home. If you haven't visited, do drop by soon.
The icing on the cake: two of our builder models were recognized for their outstanding designs! Dan Ryan Builders won a PRISM for the Keeneland II model, and FrontDoor Communities took home a PRISM for the Magnolia model. 
There's a lot to celebrate here at Summers Corner. Come learn what makes us the Best New Community in the Charleston region!