Planting the Seeds
10.19.2015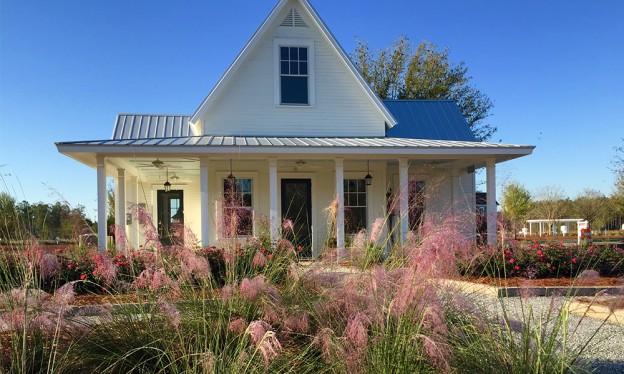 What does it mean to be a community in a garden, and how can you tell you've entered one?
Depending on the time of year, a garden-centered place might be one full of blooming fields and tidy kitchen gardens. It is likely a place where muddy boots are parked on porches along with well-worn gloves. In a garden-centered place, bees buzz, birds sing and people – and flowers – turn their faces to the sun.
Indeed, gardeners themselves create a community in a garden. These special folks come in an amazing assortment of "varietals." Some are fierce competitors who routinely snag ribbons and bragging rights. Others are in it for the joy of sharing squash and pole beans with others. Some can grow anything, anywhere, while others are still learning how to coax a tomato plant skyward.
At Summers Corner, we've already attracted talented Master Gardeners who are imparting their knowledge to us, and to our neighbors throughout the region.
That's because one of the first buildings to open here is devoted to the Clemson University Extension Master Gardeners program. From a sunny office near the Corner House Cafe, they are spreading their wisdom to all who seek it.
We've also planted a vibrant community just outside their building, and in the process created a center of connection and education.
You don't have to live at Summers Corner to enjoy the benefits of all these green thumbs (but we think you'll want to!). Anybody can drop by on weekdays to tap into their knowledge. Bring samples of your soil, tote some needy-looking leaves or pack a few questions about what to grow, and when. They'll be happy to help you find answers.
So come on over, and dig in. You can park your muddy boots on our porch.