Perfect catch at Buffalo Lake
06.20.2016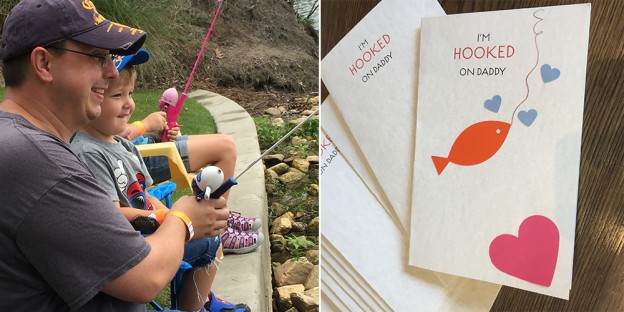 Roughly 95 acres of land and water make up one of our most spectacular community amenities: Buffalo Lake.  Stocked with bass, bream, catfish, carp and assorted non-game fish, Buffalo Lake was ready for our Fishing with the Family event Father's Day weekend. Some families camped out lakeside to fish, while others took to canoes and kayaks and explored – no bait necessary; they were hooked from the get-go!
Nature Adventures Outfitters guides instructed our families throughout the day.  We think we made great catch by partnering with them: the company gives 10-20% of proceeds back to environmental organizations each year.
Our guides, Chad and Andrew were professional, personable and very knowledgeable.  They made everyone feel at home!
The kiddos also took a few minutes out of their adventuresome day to put together something special for Dad.
Stay tuned for future lake adventures and more!
nterested in learning more about our community in the garden? Start your tour at Corner House Café + Information. Or view homes for sale here in Summerville, SC online.