Our newest residents A little unconventional
07.08.2015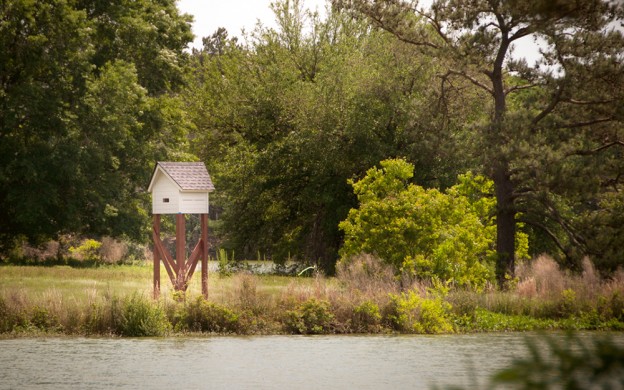 At Summers Corner, we feel a special connection to the flora and fauna that surrounds us. And really, it's hard not to here in the Lowcountry. The fragrant burst of wisteria and jasmine each spring. The sweet, tender peaches overflowing Farmer's Market stalls as summer reaches its peak.  And as we mosey into fall, the squirrels hurriedly preparing for colder days. Constant reminders that we are part of a bigger, beautiful ecology.
So as we started planning our community in a garden, we incorporated ways to live in harmony with our neighbors and the land. The thing is, not all neighbors walk upright on two legs! We're sharing this space with the birds, and the bees, and even the bats.
Yes, the bats.
We admit – they aren't as romantic as the birds, or as respected as the bees, but bats are none-the-less vital to our ecosystem. Bats are a natural way to address the pesky mosquitoes that share our fondness for the Lowcountry. It's been estimated that one bat can eat over 1,200 mosquitoes in an hour.
So while we're building our first homes at Summers Corner, we decided we would build a home for our little bat friends, too.
In fact, they've already moved in!  Just across from Buffalo Lake Pavilion sets the Summers Corner bat house. Inside, dozens of chambers act as rooms of sorts for the bats. After a busy night of pest control, more than 6,000 bats can spend their day resting comfortably beside the lake.
And we think they're enjoying Summers Corner just as much as we do. Each evening as the sun sets at Buffalo Lake, you can see the fluttering of tiny bats heading out to do a hard night's work.
So next time you pass the lake, take a moment to welcome our newest residents to the neighborhood. For those with wings and without, Summers Corner is a beautiful place to be.