On pies and purpose
11.04.2016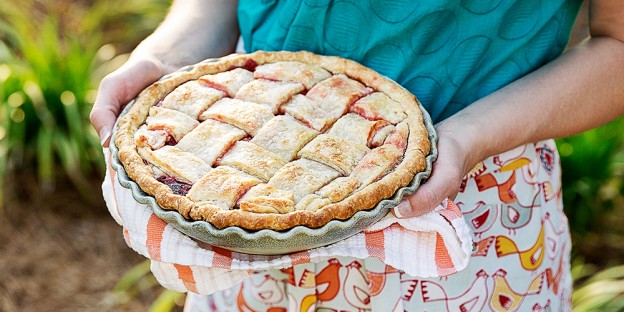 Not too long ago, I received the November issue of one of my favorite food magazines. In the spirit of the holiday, the editors chose to devote an entire section to pies- jazzed up versions of the old favorites.
And while I enjoy fresh inspiration, my excitement didn't match theirs. I grew up in a small midwestern town and learned to bake pies at the elbow of my mom.  The crust- just four simple ingredients- was more about the delicate dance of the rolling pin, than it was about the ingredients. The filling always, always was fruit at the peak of the season or, second best, frozen – but at home, at the peak of the season. And pies were made to be shared, with the bridge club, with the volunteer fire department, with the United Methodist Ladies Circle. We never jazzed up a pie and we never, ever, ate one alone.
So pies in their simplicity became a metaphor for something much bigger and more important. Sharing a pie was an opportunity to slow down and enjoy the conversation as much as each simple flavor. Sharing a pie meant community and coming together for some greater purpose. Sharing a pie was an outward manifestation of all of the good stuff that harbors deep in the soul.  It's only fitting that over the coming weeks at Summers Corner, we'll be talking a lot more about pies…. because it's in those nine little inches that we give you a taste of the stuff that's really important.
/Jennifer Howard, Director of Marketing and Communications
Learn more about our growing Summerville, SC community, view our current inventory of quick move-in homes, and stop by the Corner House Cafe next time you're in town. And stayed tuned for our holiday pie promotion!