New home plans. New school. And lots of fresh vegetables.
07.19.2016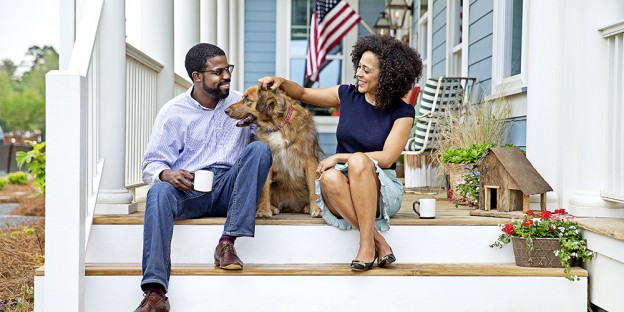 At Summers Corner in Summerville, SC, we have one fundamental belief: that you should love where you live.
And now we're offering more ways to do just that, with the introduction of seven new home plans. Including such features as open great rooms for gathering with family and friends, first-floor owners' suites for convenience and privacy, and screened-in porches that blur the lines from indoors to out, the new plans further the community's focus on Lowcountry living—one of the guiding design principles of this community in a garden.
All of our new plans, as well as our existing ones, were developed with today's families in mind, and how they truly live in their home. That's why you'll see features like main floor master bedrooms, second-story lofts and kitchens that open into living spaces. For those seeking life on one level, we've introduced the Sassafras plan.
The new plans are just more to love in a vibrant Charleston community already brimming with exciting amenities. Buffalo Lake offers a place to launch a canoe or kayak, or picnic by the water's edge. Miles of trails and woods beckon to be explored. A community pool provides refreshment in the form of crisp, cool water. And Corner House Café greets residents and locals alike, with great coffee, craft beers and small bites made with locally sourced ingredients.
Summers Corner is also host to a variety of get-togethers and events from the artistic to the organic. Think plein air painting at the lake and the Summers Corner Market Sundays, which are monthly farmers markets held throughout the summer, featuring produce, flowers, and more from local growers.
And for homebuyers who simply don't have the time to build from the ground up or are interested in moving sooner, we also have a handful of well-appointed homes available for quick move-in.
Sand Hill Elementary, a K-5 school right in the neighborhood, opens August 15th Sand Hill Elementary is a short walk or bike ride from the homes, and is part of Dorchester District Two—a school district sought out for its academic excellence.
View the seven new home plans and a list of available quick move-in homes for sale in the Charleston area. Or experience the Summers Corner community in person. Six models as well as quick move-in homes are open Monday to Saturday, from 10am–6pm, and Sundays from 1–6pm. You can also attend the Summers Corner Open House Tour every weekend. Start your visit at Corner House Café and Information -where you can also grab a freshly baked pastry, light lunch or a really great cup of coffee!
You're invited to the Summers Corner Market Sunday August 28th, September 25th, and October 23rd. It's a wonderful, colorful way to support local growers and vendors, purchase fresh produce, and feel the energy of this community in a garden!