Marco Polo: the pool's open!
04.13.2017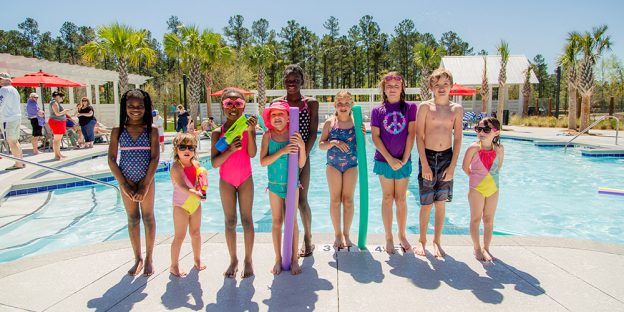 Earlier this month the Summers Corner homeowners marked a big, wet milestone: the inaugural opening of the pool! If the smiles were any indication, this is going to be THE spot for summer fun, and the perfect place to beat that southern summer heat.
We marked the occasion with a cook out and sweet treats from Cirsea Ice Cream. Kiddos enjoyed the shallow area and splash pad, while the adults laid back under shady umbrellas and pergolas. All enjoyed the resort-style swimming pool perfect for cannon balls or an relaxing float.
Exclusively for residents, the pool also includes convenient changing rooms and restrooms, and a play around just outside the fence (in case little pruney fingers need a break from the water!). It's a great place to meet friends, grill some burgers, soak up some sun and let the kids burn off a few thousand calories of pent-up energy.
Want to call the Summers Corner pool your own? Come by for a tour of our quick move-in homes. You could be in a new home and a new pool before summer's out! See all the photos from the pool grand opening here.