The man beneath the suit
12.05.2016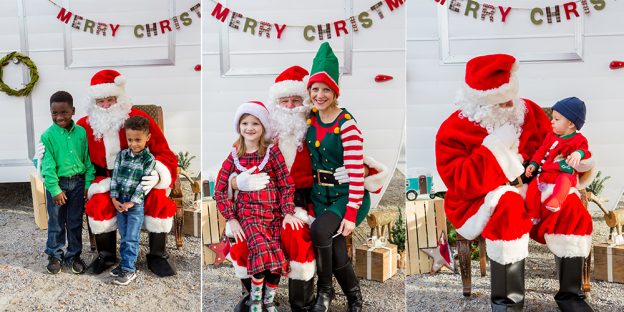 His jovial spirit illuminates.  He is genuine. He is kind. He is generous.  A helper.  A builder.  Good-humored.   Story-teller. Lover of cookies and chocolate.  Adores children, smiles and laughter.
He did more than put the Santa in our Breakfast with Santa this past weekend: he captured the hearts and wishes of hopeful little ones.  Shared joy and holiday cheer with everyone that he met.
He is …my father-n-law.  The truth is, this describes the character and attitude of my father-n-law every day – no beard or big red suit needed.
He is also my neighbor.  We borrow cups of sugar.  Sit on the porch and chat for hours. Go for long walks.  Have regular family meals together. We are that family.
We are the family that I think about when I share the Summers Corner story.  I have the privilege of seeing the vision unfold. The joy of seeing new neighbors connect.  Build friendships.  Gather together.  Offer support.  Celebrate accomplishments.
This is just the beginning of our small town, this side of Summerville.  There are more chapters in the Summers Corner story to share.  Stop by the Corner House for a warm welcome and good cup of coffee.
Maybe you'll meet a new friend.  A confidant.  An honorary grandparent or mentor. The next borrower of sugar.
See you at the corner, Summers Corner.
//Sandra Brantley
Summers Corner Marketing Advisor
Did you attend our Breakfast with Santa event on Saturday? See more photos with Santa here!