Making moments matter
07.24.2015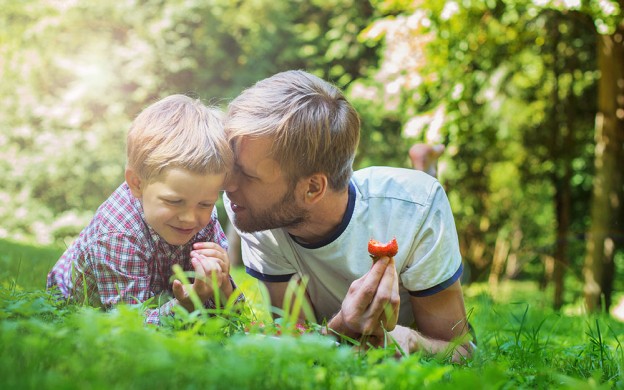 When was the last time you were "wowed" at a store, or a restaurant? Have you ever purchased something and felt truly excited about not just the new prize, but also the experience?
Those were a few of the questions we put to our team of home builders recently, as we gathered to chew on the questions: how will Summers Corner deliver on its promise to be a place where we truly nurture seeds of community? A place where we connect with each other and leave with an experience that delights, motivates, and inspires?
As always happens when passionate people gather, stories where shared, hearts were touched, and yes – even a few tears were shed. Those passionate ideas will be funneled into the experience you'll have at our Corner House Information Center and Café, and into the builders' programs. If we do our jobs right, you'll notice our commitment to:
Making moments matter. Great buying experiences come from humans being awesome to one another. If we do a good job of making our guests – and one another – feel great, we'll be creating community. One of our colleagues recounted a moment at the Apple Store, when associates made his children – fresh, new customers – feel like rock stars. Another mentioned how one great car-buying experience led to a lifetime of loyalty. Moments add up!
Authenticity (really!). Summers Corner is all about connection to nature, to family, to home and to community. Connecting requires real people being real with one another. That inspired our team members to ask themselves how they could break away from the norm of "selling" a home. They answered the question in various ways, and each is designed to help guests feel the difference that is Summers Corner, whenever they visit.
Telling stories. Our new café manager, JA, catered the meeting with a peanut and corn salad so delicious it needed little explanation. But then he shared a story of how a chance encounter with a kind gentleman yielded him bags of peanuts and locally-grown corn. And by sharing that bounty all around our table, the salad inspired us to all recall moments of generosity and connection. Plenty of them – no surprise here – happened over good food and drink.
We truly cannot wait to see the community come to life in the coming weeks and years. And we look forward to witnessing the many moments you will most certainly make at Summers Corner.