Life at a slower pace. Internet at a faster one.
06.13.2016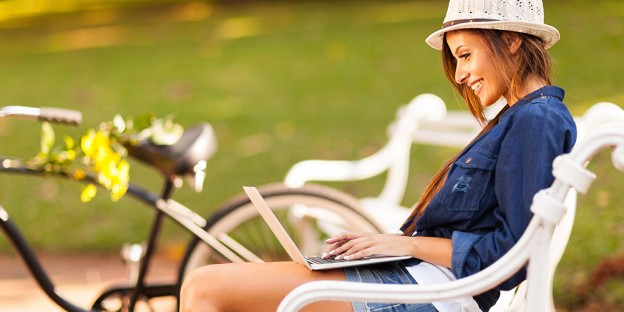 At Summers Corner, people are embraced by nature. This is truly a community carved out of the garden – planned around heritage oaks and elms and the namesake parks that serve as the focal points of each neighborhood.
But we know connecting to the Internet is important, too. That's why at Summers Corner, you can surf, download, email and more at speeds up to 1 gigabit per second – that's 100x faster than the average connection!
Imagine downloading a full high-definition movie in less than ten seconds. Or uploading 1,000 photos in 30 seconds. Or simply letting everyone in the family do their thing — stream movies, watch sports, play online games, do research for a homework project — without any slowdowns whatsoever.
These kinds of speeds also allow you to take advantage of ever-improving home automation technologies. Everyday things like refrigerators, thermostats, home security and home lighting systems work more intelligently if they're connected to the internet and even better when that internet is super-fast.
And you can be connected to the world while you're out connecting with the Lowcountry, too: Buffalo Lake and our community parks are wifi accessible. So you can snap, tweet, and 'gram every bug, butterfly and bird you encounter. That bright red bloom you can't identify in Summers Park? Research it. Catch a big fish at Buffalo Lake? Take a video, and immediately share with your pals (and us, too)!
Of course, we've chosen the very best partner for our technology needs at Summers Corner. Home Telecom, one of South Carolina's leading providers of information and communications products and services, has a long history of innovation combined with a local mindset, making them the perfect partner for Summers Corner.
Drop by Corner House Café this week and give our super-fast internet a try! A great cup of coffee is waiting for you, too.
Interested in learning more about our community in the garden? View homes for sale here in Summerville, SC online.