Joy in the Pines
12.18.2015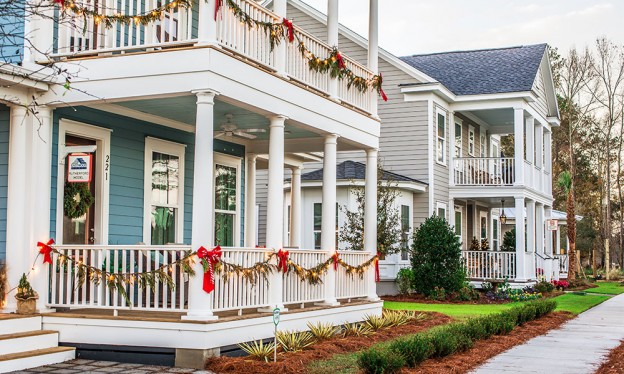 While many may dream of the picturesque white Christmas, others take comfort in shedding the heavy layers and snow gear for the lighter way of Lowcountry living.  Instead of snow drifts and icicles, we find beauty in the bright, winter-blooming camellias that peek out against evergreen branches and even in the dried leaves and pine cones that cover the ground.  (Indeed, the raking of leaves can be a pleasantry in lieu of shoveling snow!)
Living in Summerville, we might exchange a sleigh ride for the charm of a trolley tour or wintertime kayak adventure on the Edisto River. We may trade a traditional evergreen wreath for one made from the quintessentially southern magnolia. There's a certain delight to seeing palms, side by side with pines, draped in holiday lights.
But the true joy of the season is universal. It is found in the kindling of friendships both old and new, the anticipation of a fresh, new year, and in the beauty of loving the place you call home.
Warmest wishes from our homes to yours.