Inspiration from our friends at Middleton Place
09.06.2017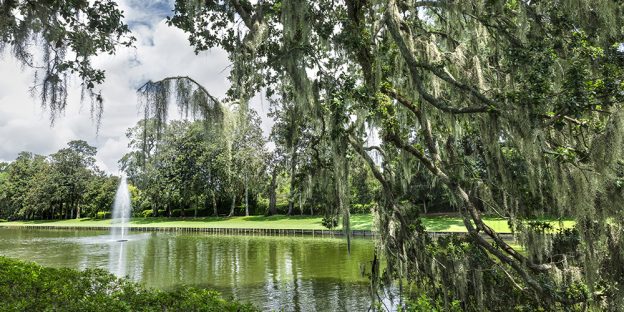 Just minutes from Summers Corner, Middleton Place Plantation, a national historic landmark, is a place of beauty, history, and inspiration. We're enchanted by their renowned gardens, where something lovely is always in bloom. We find inspiration in their organic farm-to-table restaurant. And of course, we love that you can kayak the Ashley River along the plantation's shores, take a guided tour through the gardens, and stroll the historic stable yards and home.
Like the Middleton Place Foundation, we believe in the conservation of greenspace and the value of stewardship, principles exemplified in the East Edisto Conservancy; the power of bringing people together through good food and good stories; and in the importance of preserving history wherever we might find it. At Summers Corner, you'll find cultural remnants of Clayfield Plantation in Helix Park, Foundation Park (where we have unearthed pieces of the former plantation home that remain on display today), and North Summers Park.
As we gathered together last Thursday with the folks from Middleton, we were captivated by their gift for storytelling and the sense of community it cultivates. Over flights of Mount Gay Rums, the world's oldest rum brand, paired with the best food creations of Middleton's very own Chef Chris Lukic, we were transported to the late 1700s with tales of the plantation's namesake.
A passionate patriot and bold politician, Arthur Middleton was a well-traveled man with exquisite tastes in literature, music, and art. He played a significant part in the foundation of our country, signing the Declaration of Independence on August 2, 1776. Later, he served as one of the original trustees for the College of Charleston.
It was a taste of history and of expertly crafted food and drink, but it was also more than that. It was a reminder of the time-honored principal of gathering. That shared experiences create bonds, spark creativity and stimulate goodwill. That building a community is more than building homes and streets and parks. And that a community living and gathering together is truly a beautiful thing.
Special Thanks to Tracey Todd, Vice President and Chief Operating Officer, Chris Lukic, Executive Chef and Director of Food and Beverage, Carin Bloom, Museums Program Associate and Jeff Neale, Director of Interpretation for a fabulous night to remember!
Plan a visit today
We encourage you to experience Middleton Plantation yourself: visit, dine, become a member or volunteer! Be sure not to pass up the House Museum, where you will find Arthur Middleton's signature on the Declaration of Independence.