Give us a minute.
10.29.2014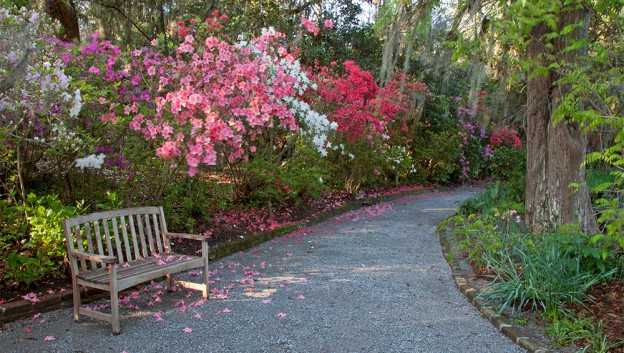 That's all we ask. Really. Just one minute. Sixty short seconds. Because that's all it takes to walk from any home in Summers Corner to one of our parks or public gardens.
Think about it.
Sixty short seconds to fresh air in your lungs. Warm sunshine on your face. And grass, under your feet. One minute to playing fetch with the dog. Catch with the kids. Or catch-up with Mother Nature (remember her?). Sixty wonderfully short seconds to get from point A to a beautiful, open, peaceful point B—where there are creative spaces to play, run free, relax and take it all in.
A one-minute stroll. A mere (by our leisurely count) 120 steps. That's all it takes to transport you to somewhere entirely new. In fact, in the short time it took you to read this about our parks (depending on how fast you read, of course), you very well could have walked to one of them.
Pictured: Magnolia Plantation and Gardens, Charleston, South Carolina