Get your Gigs at Summers Corner
03.03.2018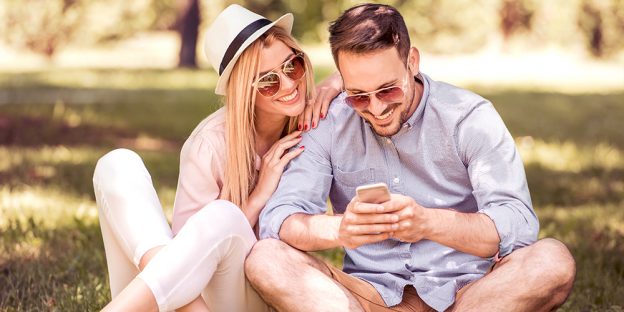 Before a house ever rose from the ground at Summers Corner, we put amenities like parks and trails and even Buffalo Lake pavilion into place. But there's another feature of our growing community that's been here since the beginning that's a little harder to see: Gigabit internet speeds.
That's right. Our community in a garden is also powered by some of the fastest internet speeds in the state.  You can surf, download, email and more at speeds up to 1 gigabit per second – that's 100x faster than the average connection!
At Summers Corner, you can download a high-definition movie faster than the time it takes to read this blog. Upload thousands of vacation photos in seconds. Or just let everyone in the family do their thing — stream Netflix, watch the Masters, play online games, research a homework project — without a blip or a buffer.
But these kinds of speeds get you more than just quick access to entertainment. They also allow you to take advantage of ever-evolving home automation technologies. Everything from your refrigerator and thermostat to your home security system works better connected to uber-fast internet.
And you can be connected to the world while you're out connecting with the community, too: Buffalo Lake and our community parks are wifi accessible. So you can snap, tweet, and 'gram every bug, butterfly and bird you encounter. That bright red bloom you can't identify in Summers Park? Research it. Catch a big fish at Buffalo Lake? Take a video, and immediately share with your pals (and us, too)!
Want to soak up some Lowcountry sunshine and get some work done? Bring your laptop to the park. Or take the kids out for a homework session surrounded by nature. There's nothing like a gentle soundtrack of birds, bugs, and breeze to get minds stimulated.
We're proud to partner with the Lowcountry's best for our technology needs at Summers Corner. Home Telecom, one of South Carolina's leading providers of information and communications products and services, has a long history of innovation combined with a local mindset, making them the perfect partner for Summers Corner.
Drop by Corner House Café this week and give our super-fast internet a try! A great cup of coffee is waiting for you, too.
Interested in learning more about our community in the garden? View homes for sale here in Summerville, SC online.