Food for thought: where does your dinner come from?
09.10.2015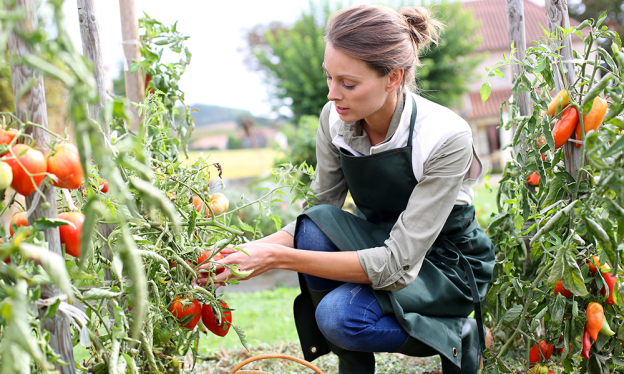 Food for thought: where does your dinner come from?
The way we see it, knowing where your food comes from – and even who grows it – is a way of living more mindfully.  And the closer to home, the better.  Here's why:
Locally grown fruits and vegetables taste better, use less fossil fuels to transport, and come from farms that need our support.  Lowcountry Local First is a great resource for learning more about our local food economy, what grows here in the Lowcountry, and what's in season.
Broaden your taste-bud horizons. Ever heard of Purple Viking potatoes? What about Texas Legend onions?  Both have been featured in the James Island-based Compost In My Shoe CSA this summer. And while we're on the topic of CSAs, we're not just talking vegetables. Ambrose Family Farm offers seasonal and yearly CSA subscriptions, but also has a host of add-ons you can schedule with your weekly box. In-season berries, locally caught shrimp, and organic, free-range chicken eggs are just the tip of the iceberg. In fact, you can even have a ready-made dinner pre-packaged and dropped off – dishes like tomato pie, meatloaf, and chicken tetrazzini. And don't forget your protein: Cordray Farms, based in Ravenel, offers beef shares and sides.
Invest back into the local economy.  Your support of local businesses matters. And Lowcountry farmers are just that: small business owners. Instead of spending money at big box stores for produce flown from another country, keep more dollars in our community by joining a CSA, visiting farmers markets, and shopping in the local section of your grocery store.
Channel your inner farmer. You can keep it really local by growing food in your own back yard. There is truly nothing more satisfying than serving your family a home cooked meal with ingredients you've nurtured yourself. With the Master Gardeners on hand at The Homestead at Summers Corner, there's no better place to hone your gardening skills to help you grow a flourishing and fruitful garden.  
There's a lot of power in knowing where your food comes from. At Summers Corner, we're lucky to be surrounded by enormously talented farmers, growers, and makers who give our town its charming character while keeping our bellies full and our families healthy.