Fishing, Felt and Flowers: What's happening at Summers Corner
11.27.2017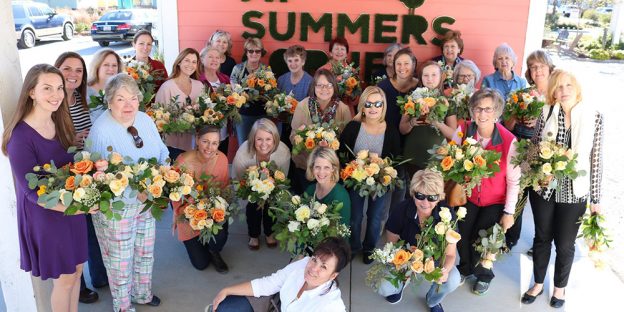 Our events are purposeful and intentional.  They are an open invitation to learn more about us, to experience our great community, and maybe make a new friend or two. Below, read about a few of our most recent events, and click through to see the photos. We hope to see you at the next one!
Fishing – Our Bass & Bream Fishing Clinic captured the attention of anglers of all types. Marc Deschenes of VIP Adventures engaged the crowd with his wit, knowledge, and skills. We love to feature Buffalo Lake, our largest amenity – 95 acres of land and fresh waters, fully stocked, piers for fishing and drop-offs for canoeing or kayaking.  See our favorite moments of the day.
Felting – Local talent Pam Shanley filled our Garden Studio with ample supplies for budding felt artists to enjoy crafting their own designs. Many found inspiration from photos in the books that Pam brought or browsing on their phones. We think that everyone did an amazing job!  Take a look…  A good time was had by all.
Flowers – Our third annual Splendid Table floral workshop sold out quickly. Tina Zimmerman and Heidi Inabinet lived up to their name and showed everyone a good Southern Thyme. Each friend thoughtfully and lovingly arranged their collection of fresh greens, fall foliage and beautiful blooms, creating beautiful centerpieces of hospitality and splendor. Take thyme to see the flowers.
Follow us on our Facebook and Instagram page for updates on events, move-in ready homes and other great topics…like our 100th home sold celebration and video!