Eat Local Challenge – Are you Game?
03.31.2015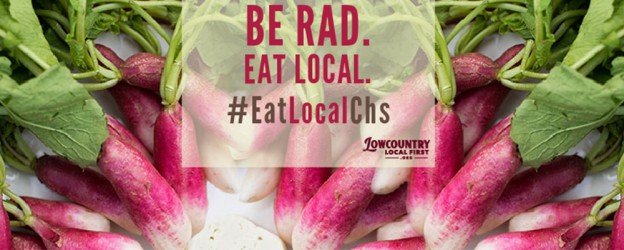 Summers Corner is joining Lowcountry Local First in the Eat Local Challenge – a month-long challenge to eat locally sourced food. We challenge all our followers to also Make the Shift for the month of April!
Eat Local Month (April) is Lowcountry Local First's annual effort to focus attention on local growers, fishermen and restaurants while providing fun and educational opportunities for our community to actively engage in eating what's ripe and in season. Eat Local Month directly supports LLF's Eat Local initiative which is our sustainable agricultural initiative designed to grow and support local food systems by connecting local farms, producers and apprentices to local restaurants, grocers and community members. Through a variety of education, outreach and apprenticeship programs, we're protecting our agricultural landscape, improving health and wellness and catalyzing investment and job creation in urban and rural environments.
Lowcountry Local First's Eat Local Challenge is back for a fourth year and bigger than ever! The entire month of April, we challenge you to shift $10 or more of your weekly food spending towards the local food system. By signing up, we'll guide you on where to find the freshest ingredients, highlight participating restaurants, feature easy recipes, connect you with local farmers and CSAs and more! Agribusiness is SC's largest industry however over 90% of our food is still imported. The goal of the Eat Local Challenge is to help consumers "Make the Shift" in their choices, their spending and their overall local food consumption.
The challenge is open to individuals and businesses. Encourage your family and colleagues to take the Eat Local Challenge with you and make an even bigger impact to your community.  Help Lowcountry Local First in our mission to strengthen the local food economy by building relationships between farmers and consumers.
//Sallie Gold, Project Coordinator, Lowcountry Local First