Challenge accepted: Eating local throughout April with the LLF Eat Local Challenge
04.01.2016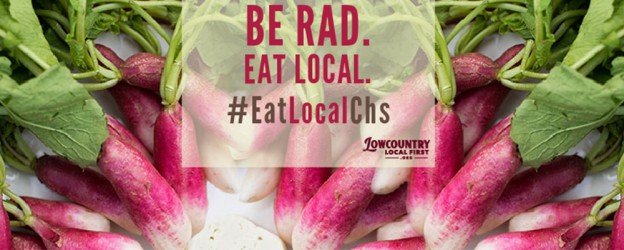 It's no secret that at Summers Corner, we love to live local. We celebrate makers, artisans and all things local in the Corner House each day with goods from nearby businesses like Must Bee Honey, Cannonborough Beverage Company, and Charleston Tea Plantation, among many others. You'll also find these local artisans, as well as slew of other local offerings, at our Summers Corner events.
Local food is something we're particularly passionate about. According to Lowcountry Local First, what we eat travels an average of 1,500+ miles before it reaches our plates. Even though agribusiness is South Carolina's largest industry, more than 90% of our food is imported. By choosing to eat locally grown and produced food, we can have positive impact not only on our local business economy, but also on our environment and our health.
After coming in second in last year's Lowcountry Local First Eat Local Challenge, Summers Corner is thrilled to join LLF again in a month-long challenge to incorporate more locally sourced food into our diets! Last year's challenge shifted $123,000 to local farms during the month of April, and 100% of participants said they planned to continue eating local throughout the year. If everyone stuck to it, that meant an economic impact of $1.6 million. That's huge for our local food economy.
Take the challenge
The goal of LLF's Eat Local Challenge is to help consumers make a shift towards more local food consumption. Participants are asked to pledge to shift $10 or more of their weekly food spending towards local farmers and fishermen. It's a small task for the individual that makes a big impact. According to LLF, if everyone in the tri-county shifted $10 per week for one month to locally-grown food, we would create an economic impact of $25,240,000.
The challenge is open to individuals and businesses.  We hope all of our friends will take the challenge and encourage family and colleagues to take the Eat Local Challenge too and make an even bigger impact to your community.  Join us as we help Lowcountry Local First in their mission to strengthen the local food economy by building relationships between farmers and consumers.
This year LLF has rolled out a handy app to help keep track of your local contributions. Download it today… and bon appetite!
Learn more about the Summers Corner community in Summerville, SC.