Buy Local: On a Limb Floral Design
12.04.2015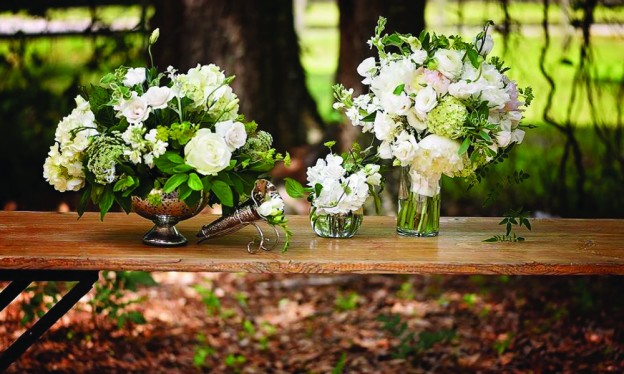 We have a lot in common with Heidi Inabinet of On a Limb Floral Studio. The garden is our muse – whether it's a formal and tidy garden, or a loose and wild bed of flowers. Like Heidi, we find inspiration in nature, art, and tradition.
Passionate about floral design since childhood, Heidi believes nature should be enjoyed every day – a blooming branch, a cluster of lilacs, or a single rose. Sometimes it's as simple as walking out your door, breathing in the fresh air, and visiting your garden. At Summers Corner, residents can get their floral fix by walking down our nature paths or by visiting the Clemson Extension demonstration gardens.
And we agree on something else, too: Heidi also believes in the power of buying local.
"Supporting small local business is absolutely vital to the community that you live in," she told us. "I am thankful for the years I've been in Summerville and for the support that I've gotten from the community."
We recently hosted a DIY workshop with Heidi where we created Thanksgiving centerpieces using seasonal flowers, foraged items, and floral foam. The results were spectacular!
On A Limb serves Summerville and the greater Charleston area and specializes in weddings and events, but also accepts delivery orders throughout the Summerville and Ladson area.  For a closer look at Heidi's beautiful work, visit  www.onalimbflorals.com.