Buy Local: Charleston Tea Plantation
12.11.2015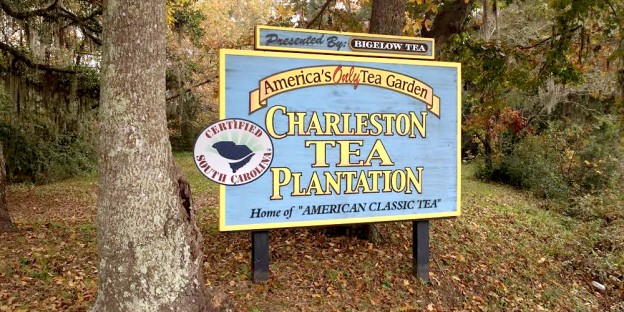 In 1890 a few clever soldiers near Summerville thought to combine two beloved items: tea and sugar. But that's not the only reason Summerville retains the title of "The Birthplace of Sweet Tea" – our sweet town is also one of the first places tea plants were grown in the United States.
In the early 1700s explorer and botanist Dr. Charles Shepard, after much trial and error, discovered the right blend of climate and care that allowed the tea plant to thrive – right here in Summerville. He established the Pinehurst Tea Plantation on land now known as Middleton Place Plantation. Centuries later descendants of Shepard's crop were transplanted to Wadmalaw Island, and the Charleston Tea Plantation was born. It remains the only tea plantation in the USA.
So this holiday season, when you stuff stockings with Charleston Tea Plantation Cinnamon Spice Tea or wrap up American Classic Rockville Raspberry Loose Tea for your loved ones, you're not only buying local – you're buying a little piece of Summerville history.
Savor a cup of our country's only homegrown tea at the Corner House and sweeten with another local favorite – Must Bee Honey. Then purchase a few boxes to enjoy at home over the holidays. You can also buy Charleston Tea Plantation products at Caviar & Bananas, Gullah Gourmet, Magnolia Plantation, and a number of other local shops and stores and online.