The Art of "Dropping By"
01.30.2015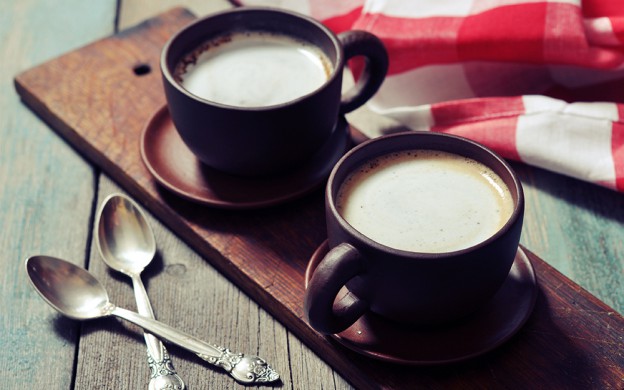 Dropping in. Stopping by.  Call the casual gesture of connecting with friends and neighbors whatever you please, just don't call it a thing of the past.
Around the holidays, I was lamenting our "ever-fast", "always-scheduled" lives and challenged friends to slow down and sit a spell.  The coffee was on. The cookies were out.  I even swept the floor and washed the dogs in anticipation of drop-ins.
Imagine my excitement when my son yelled out, "Mom! There's some lady at the door!"  Surely it was someone stopping by! I ran down the hall, buttoning pants and straightening wet hair- so thrilled.
Single handedly, I reinvigorated a tradition that went the way of scratch and sniff stickers! So excited I was when I opened that door and invited our visitor in for some coffee and fresh baked cookies.  We grabbed the holiday napkins and plates, fixed ourselves a nice little spread.
Then something caught my eye.  I looked from her hands to her hip where a laminated badge hung and then back to her hands, where a small box sat. Yes, she was dropping by…. at the service of the person who sent us a package. Nonetheless, she admired the twinkly tree, gushed over the cookies, and scooted on her way.
She may not have been the dropping inner or stopping-byer that I planned on, but I'd like to think in our own little way, we connected. We took the time for the things that really matter.  And that, should not be a thing of the past.
//Jennifer Howard, Summer Corner Communication Director