An ooey, gooey good time
02.24.2016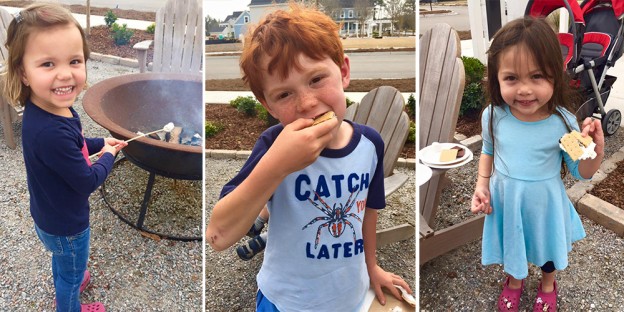 Smiles, giggles and plenty of sticky fingers were all a part of our s'mores  event this past Sunday.  The kindled fire served as metaphor for sparking conversations and new friendships.   And many sweet memories were made with every ooey, gooey marshmallow- filled bite!
Prospective residents and neighbors were able to experience a little bit of life here at Summers Corner. To connect with each other.  To connect with nature on a beautiful Spring-like day.   To connect with a place that they could call home!
Please keep in touch with us for "s'more" fun Summers Corner events! Next up: The Home & Garden Party.