The coffee's on: Corner House Cafe now open for breakfast
05.04.2016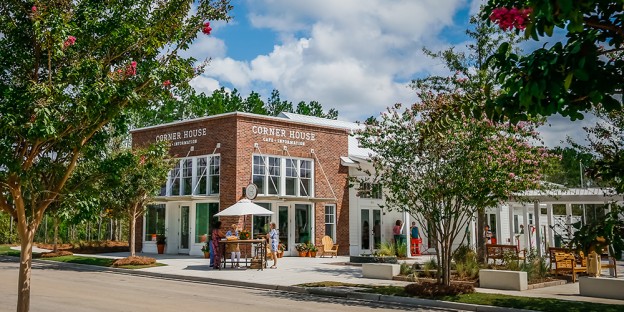 A cup of fresh, steamy coffee on your way to work, sugar and cream just the way you like it. House-made pecan raisin toast with guava butter so good you'll want to eat it by the spoonful. And a beet salad for lunch to-go, made with locally-sourced veggies and paired with a perfectly punchy citrus vinaigrette.
If that sounds like a great way to start your day, you're in luck. Breakfast and lunch just got a little easier, and a whole lot sweeter, here on our side of Summerville.  The Corner House Café is serving food and beverages that are fresh, healthful, and delicious – and we're now open for breakfast starting at 7 am.  Here's what else you'll find when you stop in for your morning cup o' joe:
house-made pecan raisin toast with Caribbean-inspired guava butter
yogurt parfait featuring raisin honey sauce and gingered granola
warm croissants you can top with creamy butter and your favorite fruit preserve
Belgian waffles with warm maple syrup
and daily specials utilizing the best and brightest goods the Lowcountry has to offer
It all pairs beautifully with coffee and espresso from Durham, NC-based Counter Culture Coffee. The company's focus on sustainability was a huge draw for us – they collaborate directly with artisans and farmers to produce coffee that's environmentally sensitive and utterly delicious.
We're open for lunch, too, so feel free to grab some grub to-go or come by and see us 'round lunchtime. Our wifi is complimentary, and our space cozy and comfortable. You can check out our seasonal menu here.
See you in morning. We're saving a cup just for you.
Want to learn more about the Summers Corner community in the meantime? View homes for sale here in Summerville, SC.