Peaceful Helix Park
09.12.2016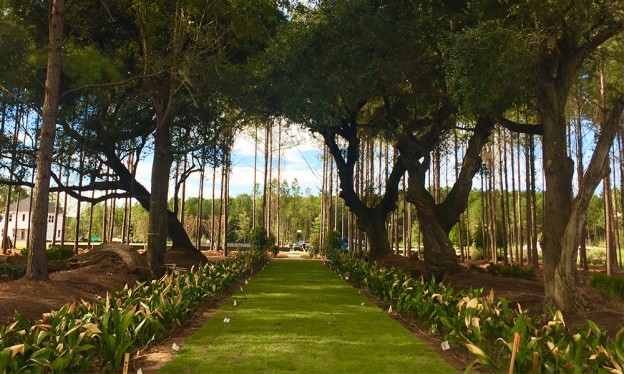 Helix Park is our favorite kind of place. A place that helps us break away from the hectic pace of life. That evokes a real and deep appreciation of the stunning beauty that is Mother Nature. That celebrates what once was while embracing what's to come.
Indeed, Helix Park is a rare and beautiful combination of natural beauty and historic interest. The towering oak allée that now makes up the park's defining feature was once the driveway of Clayfield Plantation. Overtime, the land on which the plantation lay has evolved – from coastal plain to rice plantation to pine forest to what we see today: a peaceful, awe-inspiring place for gathering and reflection.
We've restored pieces of this park back to its native landscape while keeping a slice of its history respectfully and beautifully intact. Native plants will create habitat for wildlife, while the inviting lawn and the outdoor classroom will breathe new breath into the space, creating a place for families to learn, play, and connect – with one another and with the beautiful Lowcountry landscape.
Helix Park will eventually link to the Summers Corner trail system, serving as a sort of garden room along the way. But it is also a destination in its own right. Walk along the path of the old driveway, now a soft, open lawn, and take a few moments to gaze up at the ancient live oaks. Lay out a blanket. Have a picnic. Wonder at the park's namesake, the Helix Oak (you'll know it when you see it).  We think it may just become your favorite kind of place, too.
Make a walk in Helix Park part of your daily routine: view our current inventory of quick move-in homes for sale with limited-time special pricing. And tour our beautifully furnished models, open daily. Start your tour at the Corner House Cafe.