Fall Favorite –Brush Lettering Workshop!
10.26.2016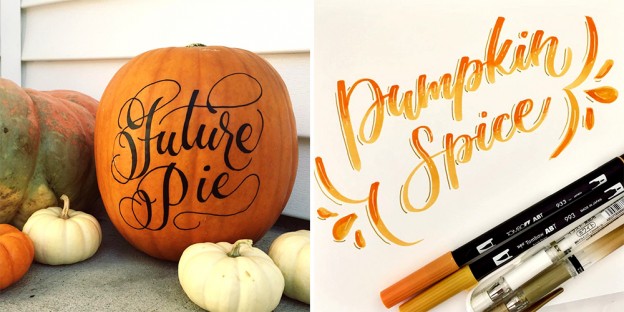 Armed with Tombow point brush pen, The Town Serif, Danielle Fabrega skillfully shared her love of letters and word-play with a classroom full of enthusiastic students.
Danielle walked everyone through the alphabet with a series of drills and brushstrokes.  Things spiced up as they moved onto to connecting letterforms and interesting compositions for their final projects.
The Fall-Inspired theme continued as guests enjoyed delicious Apple Cider Fizz and homemade apple walnut muffins, sweet potato pies and pumpkin spiced donuts by Caladiums Creations.
Due to the overwhelming response to this class, we are in the process of scheduling more workshops! Keep following us and The Town Serif for dates!