2015 Flowertown Festival
03.23.2015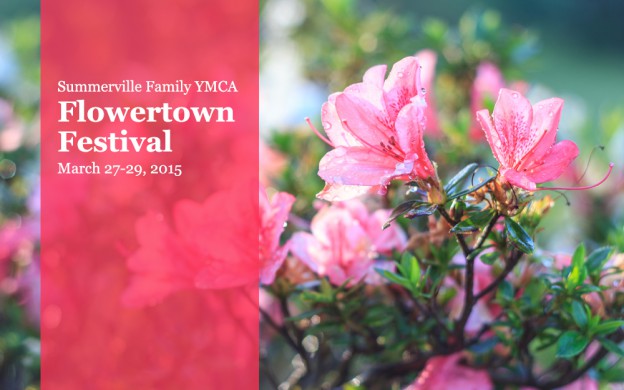 Visit Summerville in the Spring and it's easy to see how the town earned the nickname "Flowertown" so many years ago.  Come March, azaleas burst into bloom, painting the Lowcountry in shades of salmon pink, gentle white, and pale violet.  Wisteria begins to drape porch fronts in sheets of purple, and delicate camellias, a specialty at Magnolia Plantation in particular, dot the landscape.
So it is more than fitting that Summerville's largest and most celebrated event is named after one of the town's most stunning features – The Flowertown Festival.
Every spring Summerville ushers in the warmer weather – and all the splendor that come with it – with a 3-day festival. One of the largest arts and crafts festivals in the Southeast, The Flowertown Festival is set in lush Azalea Park and offers a delight of arts and crafts, food from the Lowcountry's best restaurants, and entertainment for all ages.
Consistently ranked as one of the Top 20 events in the Southeast by the Southeast Tourism Society, this year's festival features:
Over 200 jury-selected artists from throughout the country who display their work for sale
Delicious foods from restaurants at The Taste
Fun activities and rides for children at the Children's Jubilee
Farmer's Market (Saturday only)
NEW! KidsFest (Saturday only) – Blooming Artists of the Flowertown Festival
Free admission & Free Parking​
The festival's mission is to raise funds for the Summerville Family YMCA. Funds are used to continue the organization's philanthropic mission of helping families in need.
The 2015 Flowertown Festival is this weekend. Hope to see you there!