Charleston Jam on the Water Concert Series
May 06, 2016
7:00 pm

Charleston City Marina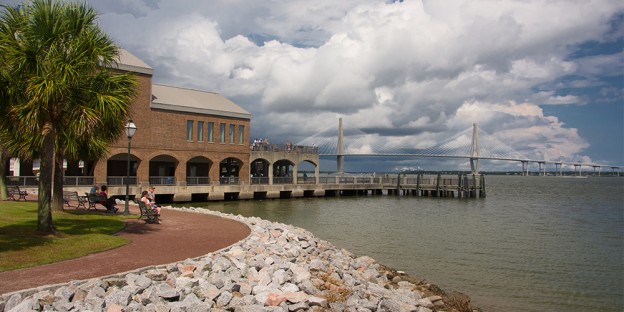 Join Charleston Harbor Tours, Sweetwater Brewing Company and Follywood Productions for an amazing music and brews cruise series.  Set sail aboard the Carolina Queen for an entertaining, 2.5 hour cruise featuring some great local bands, local arts vendors and some great eats for purchase from local food truck vendors.  You don't want to miss this series.  It will make the perfect beginning to your weekend!  The following dates are available for 2016:

May 6 – Josh Roberts & The Hinges (Neil Young Tribute) 
June 10 – Gaslight Street (Littlefeat Tribute) 
July 8 – 54 Bicycles (Widespread Panic Tribute) 
August 5 – Runaway Gin (Phish Tribute) 
September 2 – BYOG (The Band Tribute) 
October 7 – The Reckoning (Grateful Dead Tribute) 
October 28 – Soul Fish –  Halloween 80's tribute cruise

While aboard the Carolina Queen, you'll get close-up views of some of the Holy City's most famous and charming sights, including: 
Fort Sumter: One of Charleston's most popular landmarks, where the first shots of the Civil War were fired

USS Yorktown: the famous World War II "Fighting Lady"

St. Michael's Episcopal Church: A survivor of both the Revolutionary and Civil Wars, whose steeple was painted black so as not to be an easy target

Stately homes on the Battery: Symbols of Southern elegance and perseverance

 the Arthur Ravenel Jr. Bridge: A state of the art span that accommodates the largest ships in the world
Party with Charleston Harbor Tours, Sweetwater Brewing Co. and Follywood Productions aboard the Carolina Queen with quality craft beers and delicious food from local food vendors available for purchase, and great live music aboard the Charleston Jam on the water concert series!
https://www.zerve.com/HarborTours/Beer