Big Obstacle Challenge
October 29, 2016
8:00 am - 12:00 pm

Summers Corner
1609 Beech Hill Road, Summerville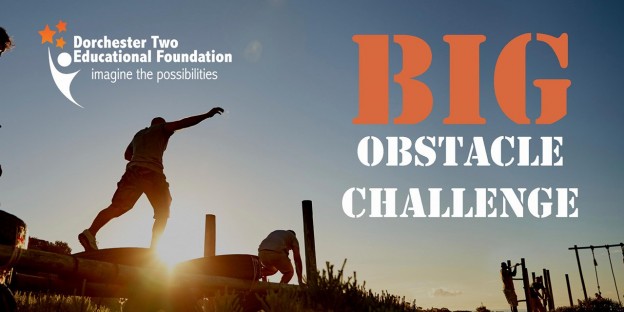 The Big Obstacle Challenge is an opportunity for healthy fun for the entire family. Participants that conquer the course will complete 10 obstacles before crossing the finish line! For fitness enthusiasts looking for an Advanced Challenge, 16 obstacles stand between you and the bragging rights of a conqueror!
The "Challenge" course is designed for Kindergarten thru Adult and includes 10 obstacles stretching just under 1 mile. The "Advanced" course is designed for 6th grade and up and will include 16 obstacles over a stretch of just under 1.5 miles.
DD2 has partnered with local fitness groups to design and set-up the obstacles, and look forward to uniting our entire school district & community in celebration of health and wellness.
Each participant will receive a race packet and t-shirt, to be picked up at the Corner House Cafe from 5-7 pm on Friday, October 28.
Proceeds from the event will be used to fund Foundation Innovation Grants – District employees submit proposals for innovative learning opportunities that can not be supported by the traditional budget. The applications are scored by leaders from local industry, the community, and the school district. In 2015-2016, the Foundation awarded $42,500 for 12 grants that impacted 8,515 students!
Get your tickets here.