A pen from the Town Serif
10.18.2017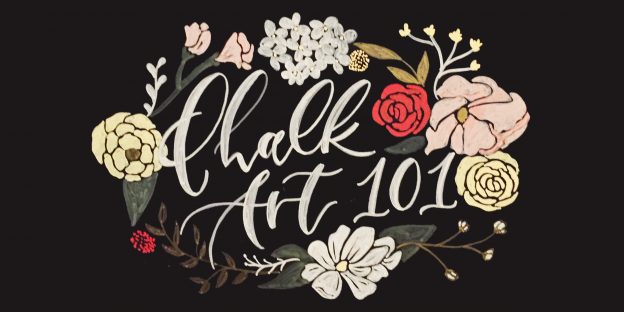 I couldn't think of a better way to spend a brisk fall day than with an afternoon of teaching all about chalk art and lettering! Okay, so it wasn't a brisk fall day, it was more like 80 degrees…but I had a blast with all of the ladies! And the pumpkin spice iced tea and cookies helped, too.
It was great to be back at Summers Corner teaching one of my signature classes, utilizing a very in-demand skill right now: CHALK ART + LETTERING. During this 2 hour sold-out class, we covered the basics of chalk art using my custom workbook, A Beginners Guide to Chalk Art, and the students left with their very own mini chalkboard WELCOME signs!
A little about me…  I left my job in advertising in 2013 shortly after my first child was born and dove headfirst into re-discovering my creative side, teaching myself calligraphy and hand-lettering. When my family moved back to the Charleston-area, I saw an opportunity to capitalize on the flourishing wedding industry here. My initial concept of a small calligraphy studio quickly expanded from wedding and events to teaching workshops and developing a product line of whimsical goods that evoke the charm of this beautiful city we call home. I love teaching classes and workshops and I firmly believe in doing something creative each and every day, no matter who you are!
For those who missed the class or are interested in learning the basics of chalk art and lettering, I offer the same materials used in this class for sale as a Chalk Art Kit on my Etsy shop, available here.
/Danielle Febrega, The Town Serif
Thank you, Danielle! We love hosting your workshops here at Summers Corner! Which one shall we offer next?