Meet the builder: FrontDoor Communities
06.14.2017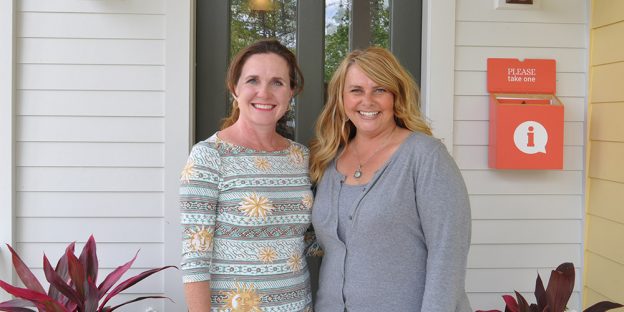 Here at Summers Corner, homes have a distinct, yet familiar, sense of character. You'll find broad front porches, made for conversing with neighbors or sipping sweet tea. You'll find picturesque windows, offering beautiful views of the gardens right outside. You'll walk through garden rooms that open up to allow gentle breezes to pass through. And you'll notice an intention behind every detail.
That's because we brought together visionaries in home building when planning our new community. Among them are four builders bringing our vision to life: FrontDoor Communities, Dan Ryan Builders, Sabal Homes, and Saussy Burbank.
So let's get to know them!
FrontDoor Communities
FrontDoor Communities is a leading Southeast homebuilder and community developer. With a thoughtful approach to design and construction, their team of seasoned professionals creates homes that stand the test of time. FrontDoor offers customers more flexibility and personalization than a production builder, but at a better value, creating compelling homes while honoring a truly customer centered process.
And to help you through that process is a team that consistently exceeds customer expectations. Renee McCoy and Heather Bross help homebuyers find a design that maximizes livability for your family's size and lifestyle. They're committed to clear communication, attention to detail, follow-up and follow-through. They'll walk you through the process with ease, expertise, professionalism and with insider's knowledge of Summers Corner – Renee is also a resident of Summers Corner!
If you don't want to wait for a new build, there are two FrontDoor homes ready for move-in, and another under construction. The Sassafras at 428 Watergrass Way is a single story with high ceilings and a spacious floorplan. The Daisy plan at 103 Nutmeg sits on a corner lot that lets you appreciate the home from every angle. Especially the charming side porch and landscaped yard! And the Leyland design across from Sand Hill Elementary at 223 Gnarly Oak is one you don't want to miss! An expansive great room flanks a spacious kitchen with oversized island that's perfect for gathering with friends and family.
Come meet the folks at FrontDoor Communities and find your dream home! In the meantime, be sure to follow them on Facebook.
Stay tuned to get to know the good folks at Saussy Burbank!