Home Sales Surge in Summers Corner in 2020
09.04.2020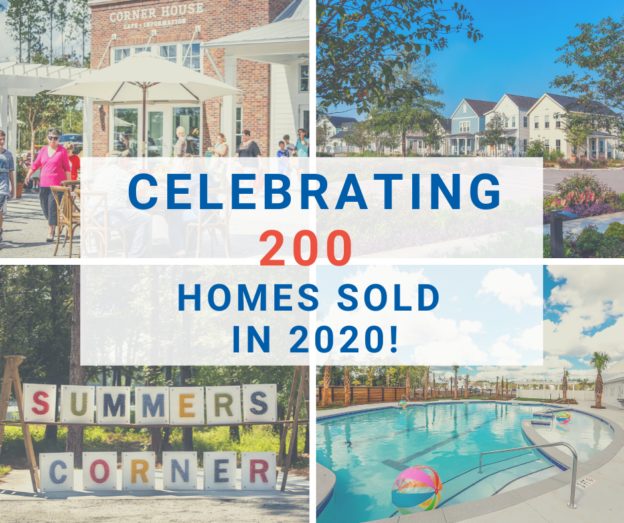 Summers Corner is Growing in Leaps and Bounds as Home Sales Surge – Celebrating 200 Lennar Home Sales in 2020
We couldn't be more excited!
With thanks not only to historically low interest rates, but also to the realization that Summers Corner has emerged as the perfect live, work, play community – we celebrate over 200 Lennar home sales since October. Residents are cherishing their green spaces and close-knit neighborhood feel with picturesque homes and views from every walkway. And our steady, healthy growth has Charleston talking!
Our growing list of amenities and opportunities for healthy activities go hand-in-hand with making this the ultimate in livable towns. Have you been for a visit lately? Summers Corner is a hub of activity with everything from the Clemson Master Gardeners working on their pollinator garden, to Corner House Cafe cooking up a healthy (and sometimes decadent!) new offering, to the kids running around our local parks or at Sand Hill Elementary and Rollings Middle School of the Arts. That's not to mention the kayaking and fishing down at Buffalo Lake – truly the best way to spend the day!
To tour our community and hear about all Summers Corner has to offer (and why everyone is talking about us!) please click HERE.