Getting to know Summers Corner
08.22.2017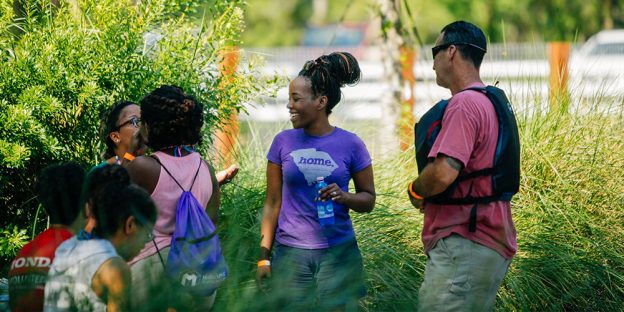 At Summers Corner, community is at the core of everything we do. Put simply, we are a community built upon community. Where the charm and hospitality of the Lowcountry comes to life. Located in the southeastern tip of Summerville and nestled between the Edisto and Ashley Rivers, Summers Corner is a place where the pace of life slows. A place that's fresh, but also refreshingly familiar. Where friends and family are drawn from near and far to make a home, stroll a trail, or just enjoy a great cup of coffee.
Our vision unfolds with each new neighbor that moves in, takes in all that Summers Corner has to offer, and begins to make our little corner of Summerville home.
Community grows at Corner House Café over a cup of coffee. While waiting next in line for the best produce at the Farmers Market. At Buffalo Lake while launching a canoe or kayak. Or maybe while crossing paths walking pups, chatting on the way to school or during a morning jog on one of the trails. Our residents are the fabric of the community, forming a perfect patchwork quilt.
We like to think the one thing that we all have in common is the desire to connect – with each other and with nature – and that we all have a story to tell. One that connects our past to our present. Whether you fell in love with Summerville after visiting for years, are relocating for work, or looking for a move to this side of town – we want to hear your story. Until then, come learn more from the folks that say it best – our residents. Get to know them in a new blog series – Getting to Know the Neighbors.
First up, get to know The Shanleys.