Summers Corner Farmers Market
August 29, 2019
5:00 pm - 8:00 pm

Corner House Info Studio
1609 Beech Hill Road, Summerville SC 29485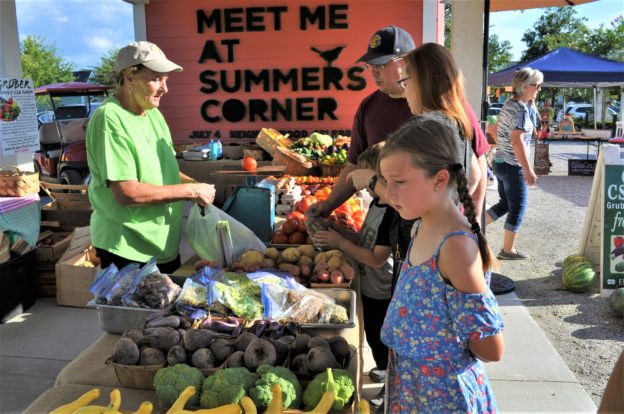 We're SO excited about Thursday, August 29th's Farmers Market! Our new time of 5-8pm did allow for cooler temps – and we'll once again have a chaperoned water slide for the kids to keep them entertained while parents relax and enjoy the evening.
Come pick up fresh produce, crafts, flowers and more, all from local vendors. Enjoy a food truck by Just Eat This, live music by Cat Strickland and a little bit of life at Summers Corner!
Carolina Party Artists will also be at every market providing face painting, glitter art and balloon twists for all to enjoy!.
Interested in becoming a part of this exciting event? Email us at [email protected] We love to learn a little bit about our prospective vendors – so please include links and photos.