Paddleboarding for Beginners (Ages 10-14)
July 24, 2019
8:30 am - 10:30 am

Edisto River Adventures
153 Gator Walk, Ridgeville SC 29472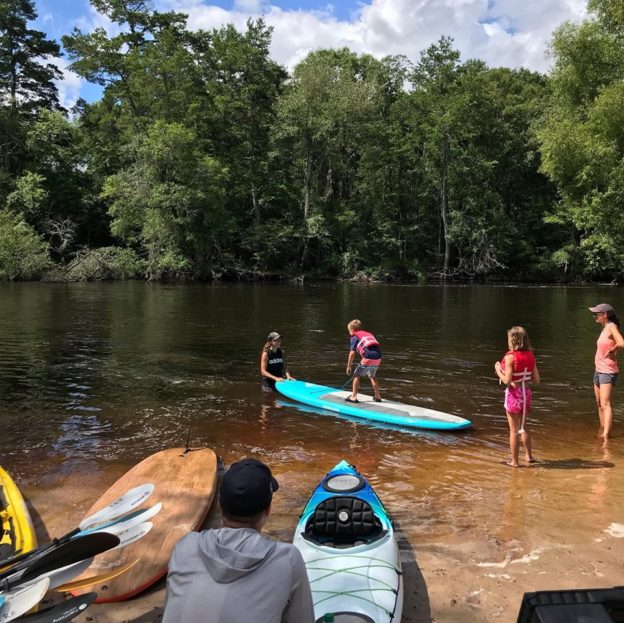 Join Edisto River Adventures – this paddleboard course is designed for beginners, ages 10-14.
We will offer demonstration and hands on experience of paddle strokes, changing positions, getting back on the boards, and safety, all in a fun and relaxed environment.
This class is limited to three people only, this small group allows for a good amount of one on one time – the end result will leave this person will much of knowledge and being more comfortable on a paddleboard.
The participant must know how to swim and be comfortable in the river/water.
We will meet at Edisto River Adventures, 153 Gator Walk, Ridgeville SC 29472, and course will take place at our outpost and at Givhans Ferry State Park. This course includes a 2 mile paddle on the Edisto River.
The class is $50 plus tax per person and is taught by a certified American Canoe Association Level 2 instructor. Reservations will be taken only by calling our office (843) 695-8146. Click here for more information.