Free Tai Chi on the Square
November 16, 2019
9:00 am - 10:00 am

Hutchinson Square
102 S. Main Street, Summerville SC 29483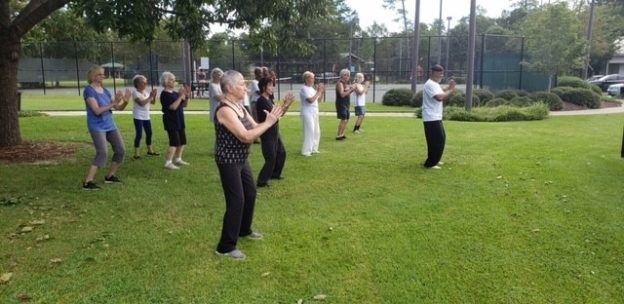 Join the Summerville Parks and Recreation Department and the trained experts at Olfus Tai Chi and learn how to strengthen the mind and body through the art of Tai Chi. This is a system of exercise that flows from one movement to another and allows the body and mind to strengthen in a gentle and purposeful way. It is the perfect activity for people of all skill levels and age.
These FREE introductory events will be held at Hutchinson Square and designed to give people a quick taste of what Tai Chi is all about. Pre-registration is not required, just join us the morning of with an open mind at the Hutchinson Square Bandstand.
Please contact Megan or Pam at the Rollins Edwards Community Center, 843-510-0005, with questions or click HERE for more information.