Discover the ERCK Paddle Series
March 09, 2019
9:00 am - 1:00 pm

Edisto River Adventures
153 Gator Walk Road Ridgeville, SC 29472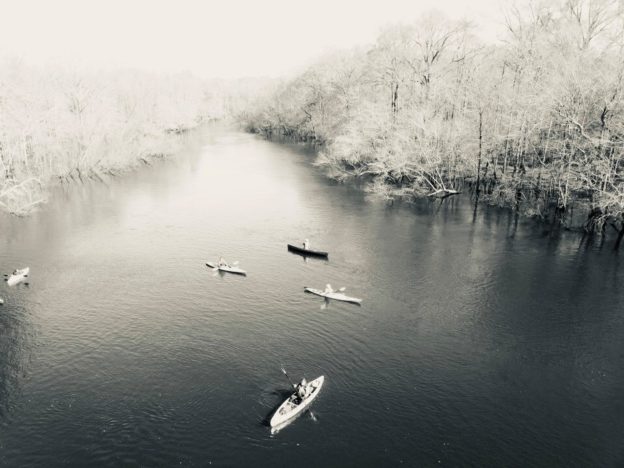 This paddle & equipment drop will start where we left off last month – Edisto River Adventures Outpost, 153 Gator Walk, Ridgeville SC 29472. Meet up at 9:00 am at ERA and drop equipment at our outpost on the river. We will caravan to Long Creek Landing (end of paddle) and drop vehicles and take the shuttle back to ERA. We will potentially reverse the shuttle (paddle the shuttle at the end), and will make this decision prior to this paddle on the 9th.
The Paddle trip will then begin its 9 mile journey – this paddle can be the most scenic and enjoyable on the ERCK Trail. Due to the fact that there is a WMA the borders this section of river – the potential for bird and animal sightings would be at the highest. The path of the river winds and twists throughout these 9 miles, it is absolutely beautiful! Because of this, all paddlers would need to be experienced in paddling on a river.
Learn more about this event and Edisto River Adventures here.